The Best Things to Do in Lagos, Portugal
Lagos is a beautiful coastal town that is perfect for a relaxing vacation in the region of Algarve in Portugal. The town is known for its stunning beaches, dramatic cliff sides, and stunning grottos. There are also plenty of great restaurants and shops to explore.
The typical day in Lagos begins with an early cup of coffee and a Pastel de Nata, a delicious custard tart. Then, you'll visit the covered market where you can pick up fresh dorado, salad greens, roasted peppers, olives, and other goodies. If you're staying in Lagos for dinner, you may want to stroll through the historic district and stop into an Irish pub for a snack or beer. Or, if you're feeling adventurous, try shopping for Indian imports at one of the design stores in the area. Finally, end your day by relaxing on Meia da Praia beach – one of the loveliest beaches in Portugal.
Beaches, Beaches, and More Beaches
Lagos is known for its beautiful golden-sand beaches. Situated on the Atlantic Ocean, there are a plethora of beach options to explore in and around Lagos. The beaches here are located amongst rocky crags and begging to be explored.
Some of the most popular beaches include Praia Dona Ana, Praia da Batata, and Praia do Camilo. All of these beaches offer stunning views of the ocean and plenty of opportunities for swimming, sunbathing, and simply relaxing.
If you're looking for a more active beach experience, there are also plenty of options for surfing, windsurfing, and kitesurfing. The waves here can be quite strong so beginners should be cautious when entering the water. However, those with some experience will find that the conditions are perfect for an adrenaline-filled day on the water.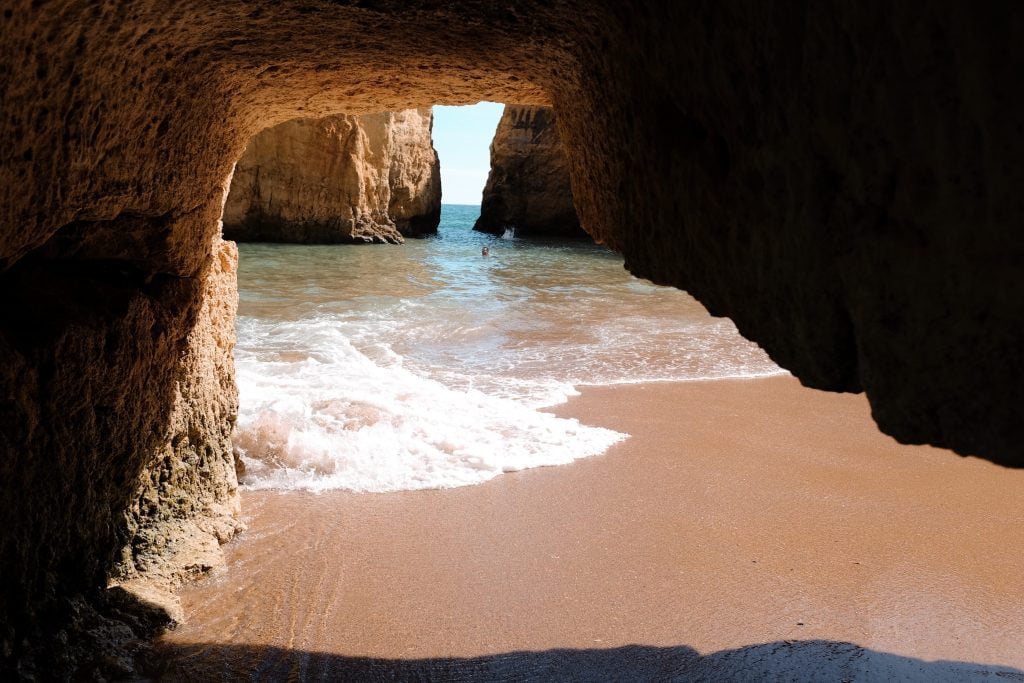 Check out the rock tunnels
The rock tunnels are a series of tunnels and passageways that have been carved into the cliffs along the coast. These tunnels provide access to the many small beaches that line the coast, making it much easier to visit them. Although they are mostly utilitarian in nature, the rock tunnels are also quirky and very memorable, providing an interesting experience for visitors.
Kayak to Portugal's famous Benagil Cave
Kayaking to Benagil Cave is the only way to see the inside of this famous cave in Portugal. The cave is located on the coast near Lagos and Portimão. Kayaking is a great way to see Portugal's beautiful countryside. The tour from Lagos is not as good as the tour from Portimão. When kayaking to the cave, you will have a great view of the Praia da Marinha, one of the most beautiful beaches in Europe.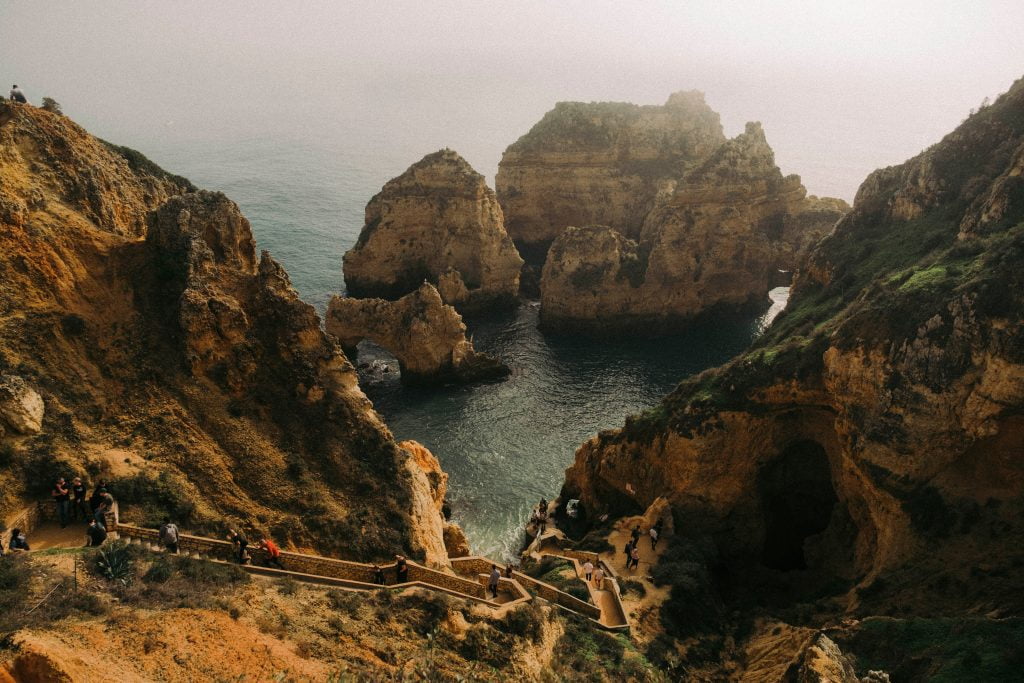 Hike the stunning Seven Hanging Valleys Trail
The Seven Hanging Valleys Trail in Lagos, Portugal is a beautiful out-and-back trail that runs 6 kilometres each way. The trail offers stunning views of the coastline and surrounding area all the way through. You can hike right over the Benagil Cave but you won't be able to see it very well because of a fence.
Explore the city's stone walls at Jardim da Constituicao
Lagos is a city in Portugal that is known for its beautiful stone walls. The city walls around the central zone are a nice attraction in Lagos. The walls were built during the reigns of Manuel I and João III in the 16th century. The walls are a restored section of the stout town walls. The wall extends intermittently with at least six bastions for about 1.5km around the central zone. Jardim da Constituicao is a garden located in the city of Lagos that contains these beautiful stone walls. Jardim da Constituicao is a great place to visit if you want to see some beautiful stone walls.
Step inside the magnificent Igreja de Santo Antonio
The Igreja de Santo Antonio is a beautiful baroque church that was built in 1707. The church has 18th-century azulejos on the bottom half of the walls and stunning gilded woodwork on the top half. There is also a small museum attached to the church that is free to access for only 3 Euros.
Learn sad but important history at the Slave Market Museum
The Slave Market Museum is a museum located in Lagos that discusses the history of slavery in Portugal. Many people are not aware of the history of slavery in Portugal and the Slave Market Museum helps provide some necessary perspective on the many monuments to the naval age. The Slave Market Museum has a range of exhibits that include panel displays, artifacts, and interactive multimedia guides. The museum tackles the problematic subject through a range of exhibits that include panel displays, artifacts, and interactive multimedia guides. It is important to face the darker aspects of history in order to learn from it and grow as an individual. To read more about the history of the Slave Market Museum in Lagos visit portugalvisitor.com .
Admire the Algarve's landscape on horseback
Horseback riding in the Algarve is a great way to see the landscape. The views are incredible, and it's a great way to get some exercise. The horseback riding tour is incredibly popular and makes a memorable addition to your trip to Lagos.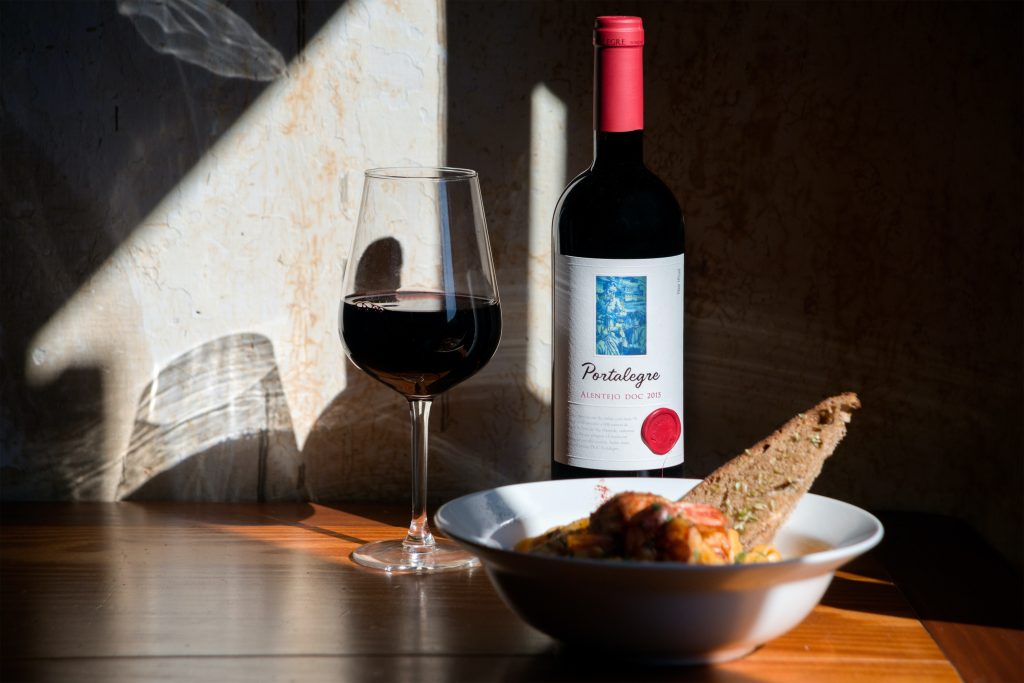 Go Wine Tasting
If you're looking to expand your wine knowledge and taste some new varieties, wine tasting is the perfect activity for you! You'll be able to sample wines from the region and learn about the production process from experts. Best of all, you can relax and enjoy the experience in a beautiful setting.
There are numerous vineyards in and around Lagos, so you'll have plenty of options for wine tastings. Many of these wineries offer tours as well, so you can learn about how the wine is made before sampling it.
When it comes to tasting the wine itself, there are a few things to keep in mind. First, pay attention to your own personal preferences. If you don't like a particular type of wine, there's no need to force yourself to drink it. Second, take small sips and savor the flavor; this will help you appreciate the nuances of each variety. And finally, don't hesitate to ask questions! The staff at these vineyards are usually more than happy to chat with visitors about the wines they're tasting.
So whether you're a seasoned oenophile or a complete novice, a wine tasting in Lagos is sure to be an enjoyable experience. Cheers!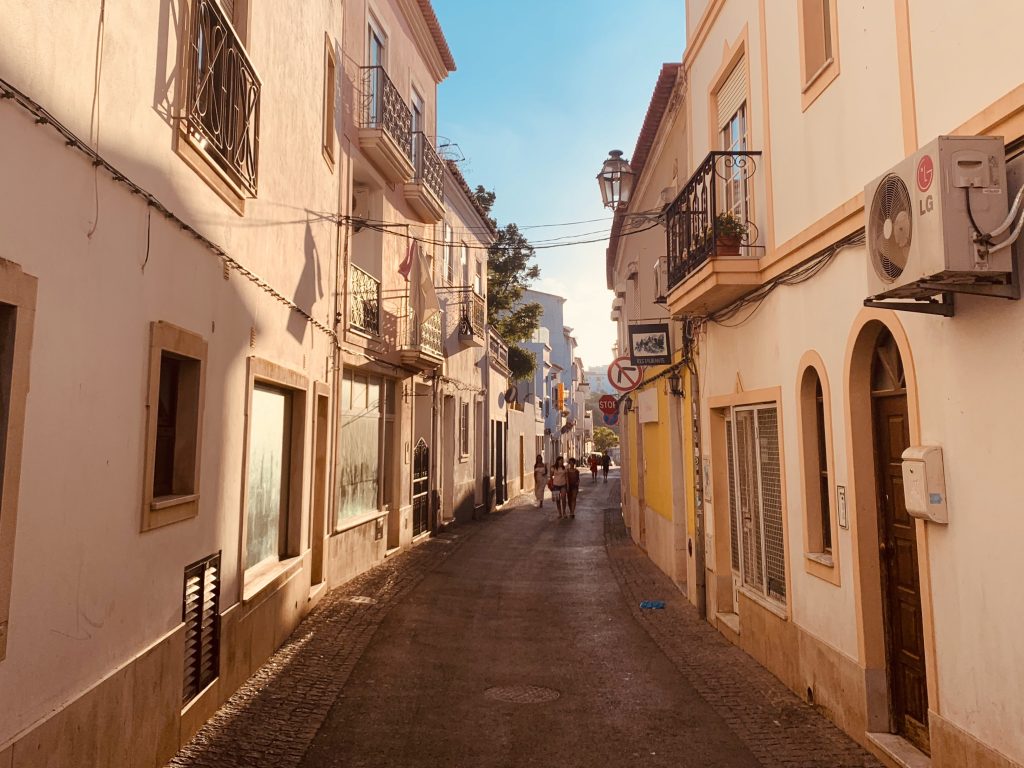 When to Visit Lagos, Portugal
The best time to visit Lagos, Portugal is from April to September. This is the peak season for weather in Lagos, and the temperatures are usually mild and comfortable. tourism in Lagos is also at its peak during this time, so there are more things to see and do. Prices tend to be higher during this time as well.
Getting to Lagos
The best way to get to Lagos, Portugal is by flying into Faro Airport (FAO), which is located about 45 minutes away by car. From Faro Airport, there are plenty of car rental companies that you can use in order to drive to Lagos. If you don't want to rent a car, there is also a bus that goes from the airport directly into Lagos.
If you're coming from within Portugal, the best way to get to Lagos is by taking a train. The train station closest to Lagos is called "Lagos (EN125)", and it's located about 5 minutes away from the center of town by foot. There are plenty of trains that go in and out of this station every day, so you should have no problem finding one that fits your schedule.
And finally, if you're driving to Lagos from another city or country, it's very easy to find your way here as well. Simply put "Lagos, Portugal" into your GPS and follow the directions.
Looking for a place to work from in Lagos?
Lagos has become an attractive destination between digital nomads who travel to Portugal for a longer stay, combining work and holiday together. There are multiple coworking spaces in Lagos that welcome new members to join their communities. Here is a list of most popular coworking spaces in Lagos:
Lagos Digital Nomads Cowork Gimar 
CoLagos – Municipal Cowork Space
Noma Village – Coliving and Coworking Community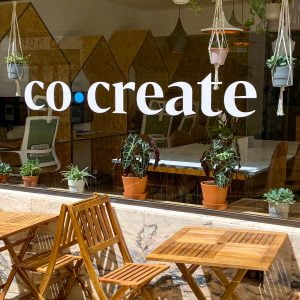 Coworking space in Portimao
If you are interested in finding out more about other towns surrounded Lagos, as well as a place to work from, CoCreate Coworking space is located at the heart of the city centre of Portimao. Surrounded by various cafes and restaurants, little shops and other cosiness of Portimao, CoCreate is a community of creatives that share similar interests and work together.