Highlights of Portimão
Portimão is a beautiful city in the Algarve region of Portugal, that is full of things to see and do. From its stunning beaches to its vibrant nightlife, there is something for everyone in Portimão. Many great restaurants and cafes are located near the beaches, so you can enjoy a delicious meal or snack while enjoying the stunning views. In this article we will discuss the best things to see and do in this wonderful city:
Visit Praia da Rocha – Praia da Rocha is one of the most popular beaches and for good reason. The beach is well known for its golden sand, clear waters and stunning views. Visitors can enjoy plenty of activities such as swimming, sunbathing, windsurfing and more.
Explore the Old Town – The Old Town is full of character and charm. This area is perfect for exploring on foot, as there are plenty of shops, restaurants, and cafes to discover.
Go on a Boat Tour – A boat tour is a great way to see the city from a different perspective. There are many boat trips available. Some of the best include trips to see the dolphins, whale watching, and sunset cruises. There are also a number of fishing charter companies that offer excellent boat trips.
Visit the Museum of Portimão – The Museum of Portimão offers an insight into the history and culture of this city. If you want to learn more about Portugal, then this museum is a must-visit. It has a wide variety of exhibits that cover the history and culture of Portugal. The museum is also very well-designed and easy to navigate.
Enjoy the Nightlife – Portimão is known for its vibrant nightlife. There are many bars and clubs to choose from, and the city has a lively atmosphere, so you can party the night away.
Lifestyle in Portimão
The lifestyle here is one that is relaxed and easy going. The people are friendly and welcoming, and the pace of life is slower than in other parts of Portugal. There are plenty of things to do, from enjoying the beaches to exploring the city's historic centre. And, of course, no visit to Portimão would be complete without sampling the local food and wine!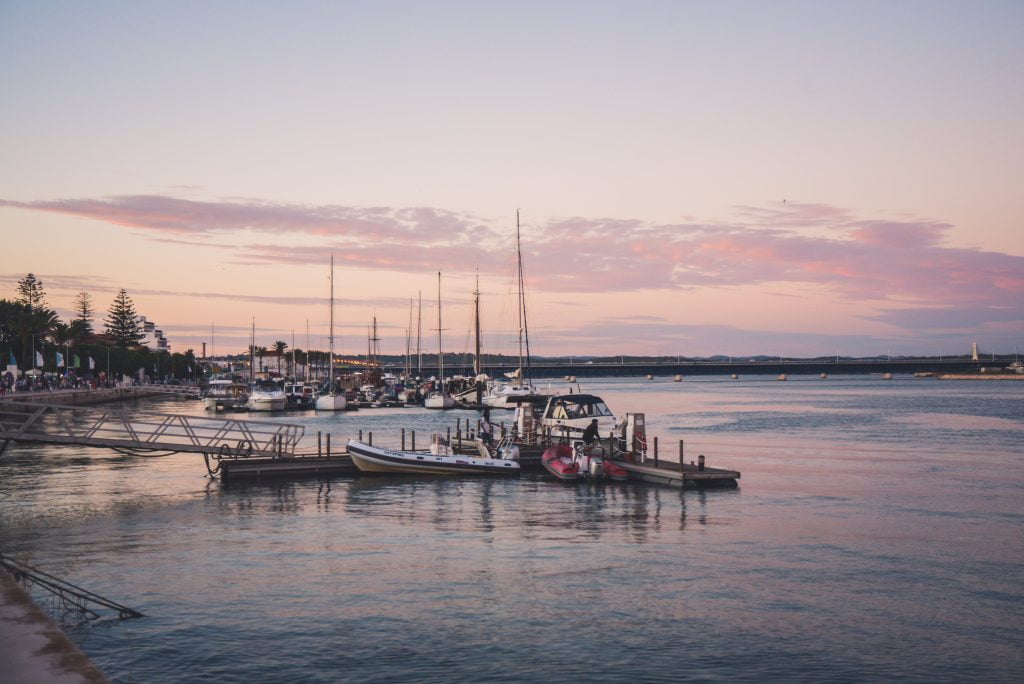 Enjoy a fishing trip
The Algarve is a great place to enjoy a fishing trip, and Portimão is the perfect base for exploring the region. The Marina is located in the heart of the city, and offers a wide range of fishing trips and charter boats.
When planning your trip, it is important to consider the time of year and the type of fish you want to catch. The best time for deep sea fishing is from May to October, when the water is at its warmest. For inshore fishing, March to June are typically the best months.
There are a number of charter companies operating out of Marina de Portimão, so be sure to do your research before booking a trip. Ask about what type of boat you will be using, what equipment is included, and how long the trip will last.
Most importantly, remember to pack plenty of sunscreen and snacks!
How far is Portimao from Lisbon?
The best way to get to Portimao from Lisbon is by car and the drive takes about 3 hours and 30 minutes. If you are a traveller and do not own a car in Portugal then the best way to get to Portimao from Lisbon by train is the Alfa Pendular. The journey takes about 4 hours and 30 minutes.
Creative community of Portimao
If you are one of the creatives who is aiming for a sense of community while working remotely, then Portimao is a good place for that. CoCreate coworking space is accommodating every remote worker who spends a majority of their time working with design or other arts. To find more about availability and price of CoCreate Co-working space click here.