There is a saying – if you love what you do, nothing else matters. However, can you truly reach your full potential without the right work environment? Most people tend to think that working from their favorite coffee shop or from home is a dream come true. What they tend to forget is realising that these places bring their own set of distractions and challenges. As for us – members of a coworking space, who used to work from home on a daily basis, we were curious to find out why coworking spaces, defined as membership-based workspaces, are so effective. The answer lies in the complexity of a motivating collaborative environment, diverse groups of freelancers, remote workers, and other independent professionals sharing their skills, knowledge, and accomplishments with each other.
Coworking spaces offer the comfort of a relaxed environment and a professional space where you can work with peace of mind. In short, a coworking space can change the way you work. Wondering how? In this blog, we discuss 5 reasons why coworking spaces are important and how you could benefit from being a part of them.
Productivity
There are undeniable perks of working from home. Having to commute long hours can be draining as much as costly. On a negative note, working from home can be easily interrupted by home activities and distractions such as technology or home equipment problems. Family members and pets can be another reason to feel unfocused and unable to finish tasks just as much as having a comfortable sofa to lie down on, where time spent scrolling through your phone would no longer be measured.
Maintaining a clear separation between work and home helps people keep their lives organized and provides additional incentives to leave the comfort of home and work in an office-like environment.
Suitable facilities for uninterrupted work
If you are considering renting office space, you should be prepared financially to not only rent the space but also to spend on installing the necessary infrastructure and subsequent maintenance. Coworking spaces save you the cost and hassle of renting and managing office space. Plus, you can work from a prime location without breaking the bank or choose a shared office near where you live, saving you time and money on transportation.
In contrast to traditional offices, coworking spaces provide a comfortable environment for working. A comfortable space means that all amenities such as high-speed internet, coffee machines, lockers, and printers are all available for free or at a very low cost. Add to the bright and friendly atmosphere with ergonomic chairs that allow you to sit and work for hours without straining your spine.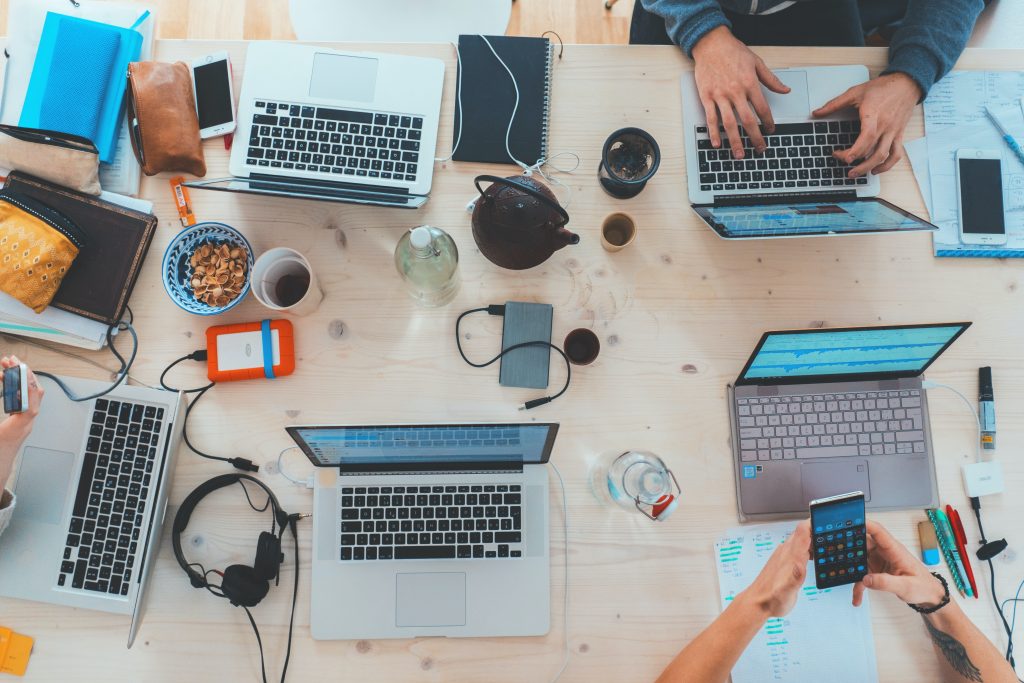 Meeting new people
The thought of working alone can be encouraging if a working environment in an office space used to be stressful. However, working alone for a long period of time can become lonely, and make you feel discouraged, which results in a lack of productivity and problems focusing on one task for a long time.
Working with other people can make you feel a part of a community, especially if you are a traveler who visits new places occasionally. Meeting new people at a coworking space allows you to make friends, get to know the local culture, or be introduced to an international environment which could finally lead to making new friends. Who would not use a friend at a new destination?
Importantly, even though most people like to create groups of friends wherever they go, socializing is neither obligatory nor compulsory. Members can choose when and how they interact with others. It can be over a coffee break or lunch at a nearby place. Research made by Harvard Business School has found that even though some people interacted much less with their peers than others, they still felt strongly connected to their community at a coworking space of their choice. 
Opportunity for expert advice
Each coworking space has its own atmosphere, and each space manager puts a lot of effort into creating a unique experience that fits the needs of each member. The majority of coworking spaces plan various events and activities to aid coworkers in establishing stronger footholds in their respective industries and achieving success. You can take use of such programs and events usually for free as a coworking space member. In addition to such occasions, you might seek out professional counsel when you run into a wall at work from the brilliant people who are in your immediate vicinity.
If you are an entrepreneur
Coworking spaces are ideal environments, especially for startups, to network with other entrepreneurs. Need a web designer for a company's website, a photographer for your next event coverage, or help with a social media marketing campaign? The expertise you need might be just a few steps away.
Additionally, offering your services to other members could bring in new clients without the headaches of promotion. Daily networking with other business people is excellent for word of mouth and is a much more efficient (and affordable) strategy to build awareness of your brand than advertising.
Join the best coworking space in the Algarve
If you're thinking about joining a coworking space in the Algarve then make sure to consider CoCreate Coworking in Portimao. We have shared desks available from as little as 9 Euros per day if you purchase a 10 day pass and private areas from 150 Euros per month. Check availability online.